Shades of PINK and LIGHT BLUE tinge the collection with hints of PASTEL hues. A DUO of nuances that perfectly expresses the mood of the season: a MODERN and feminine search for BALANCE.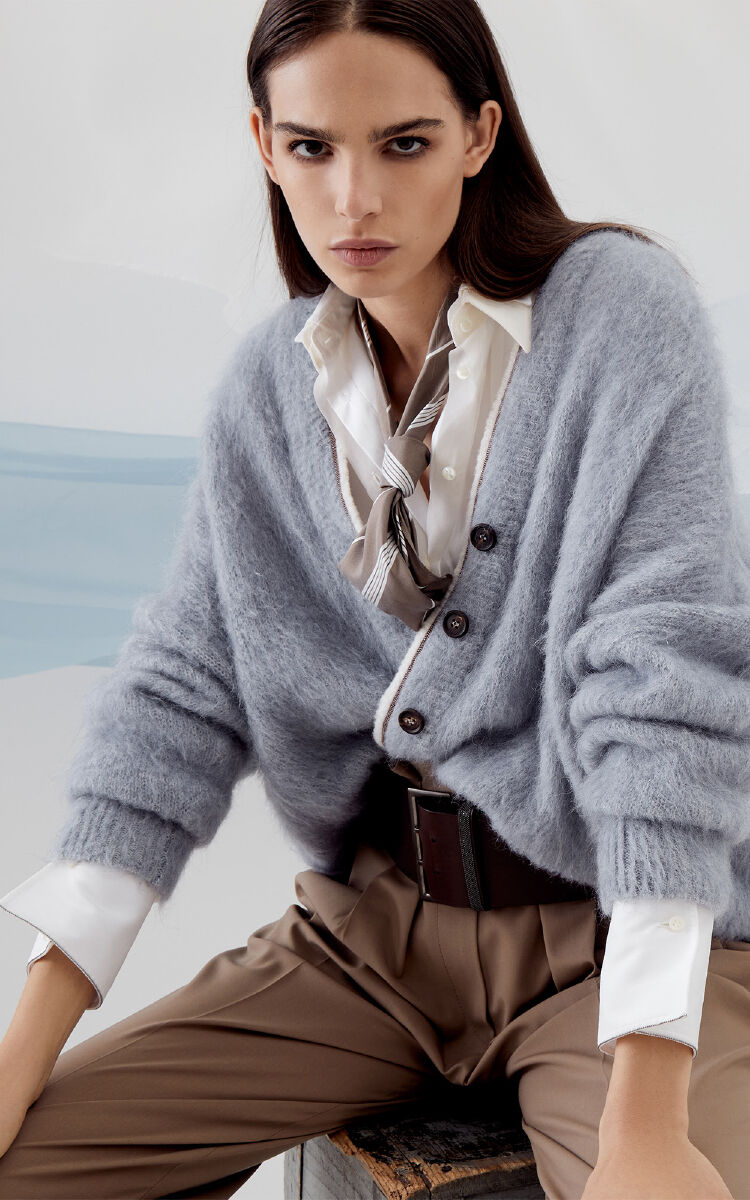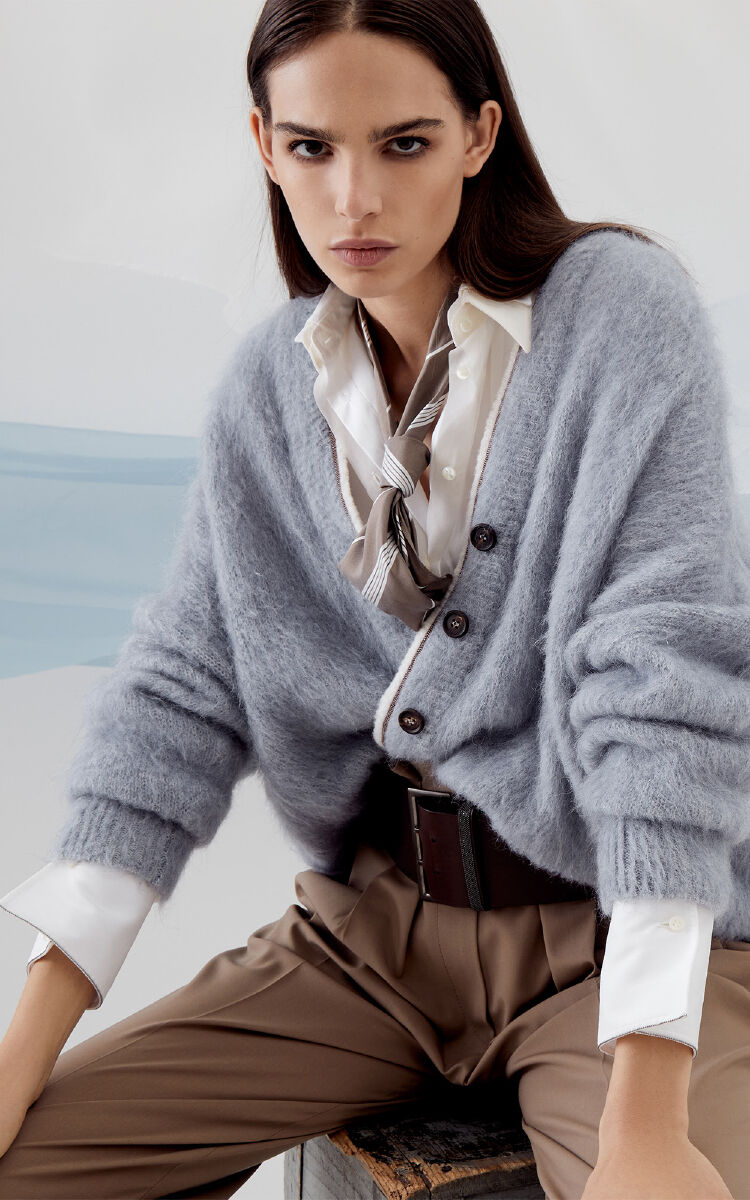 From delicate tones of LIGHT BLUE to unmistakable hues of INDIGO: alternating shades of BLUE embellish the diverse TEXTURES of glossy silks, classic denim fabrics and natural yarns.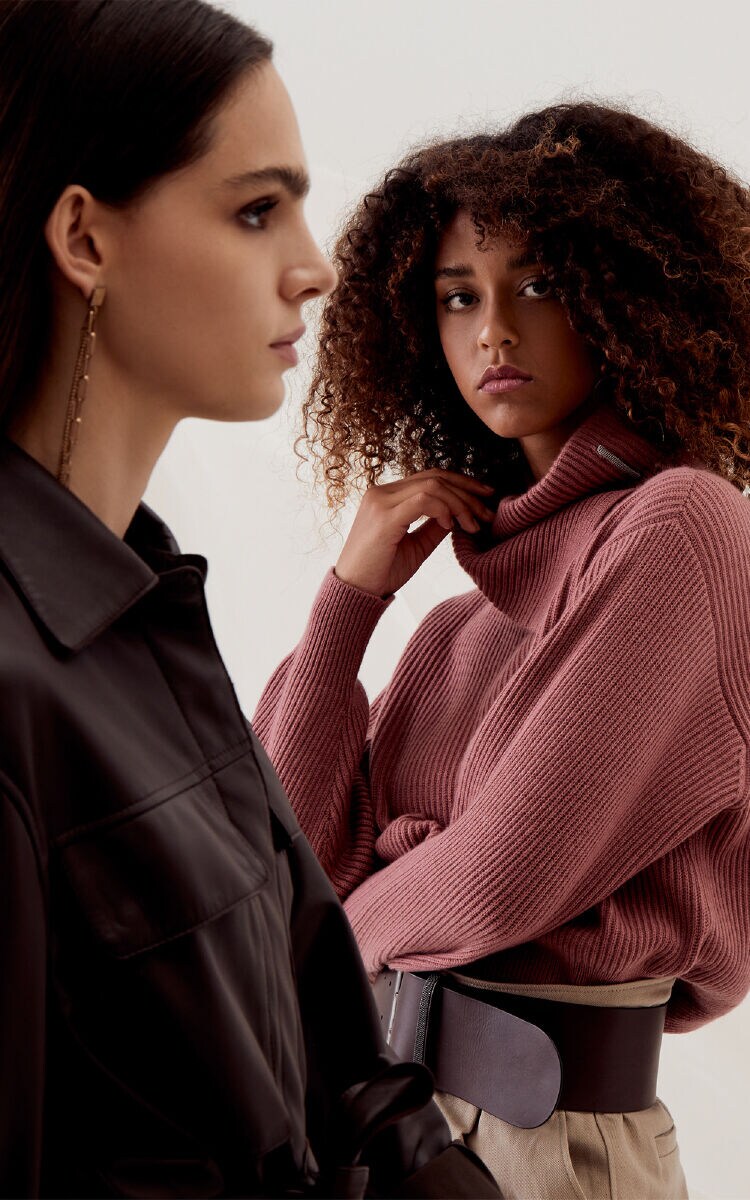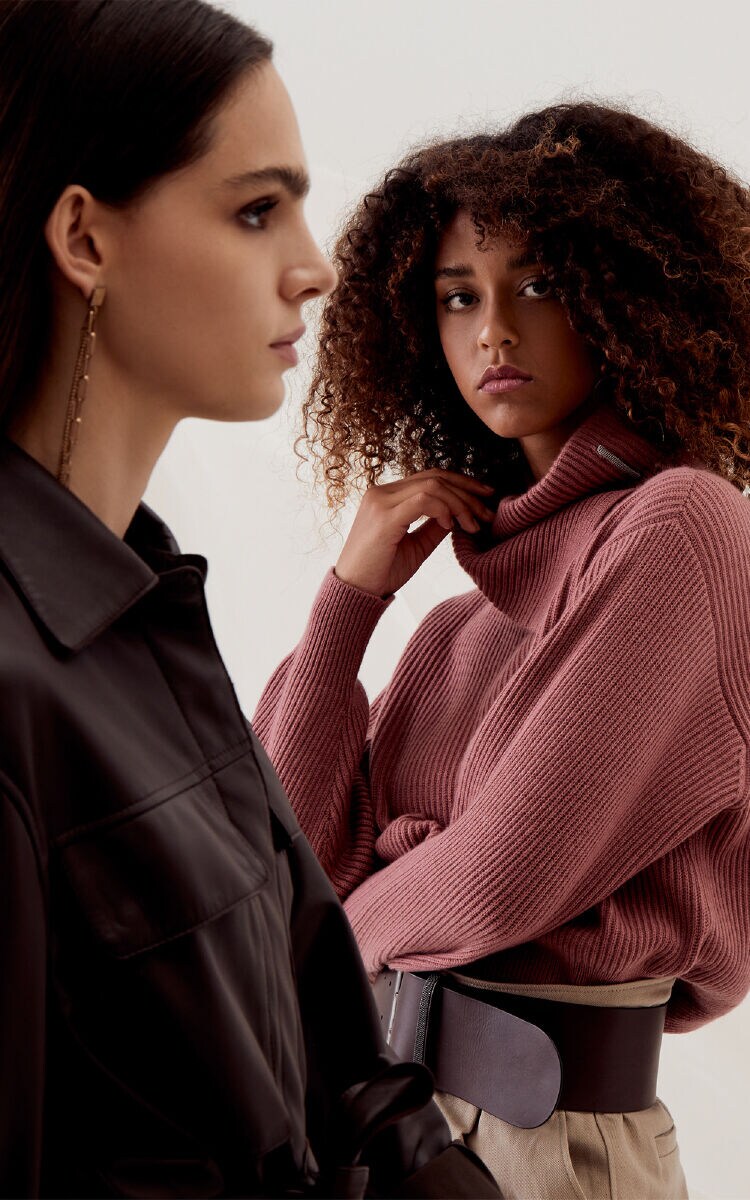 Strokes of ROSE and POWDER enrich the series of neutral tones, from light beiges, up to the warm natural nuances of leathers.