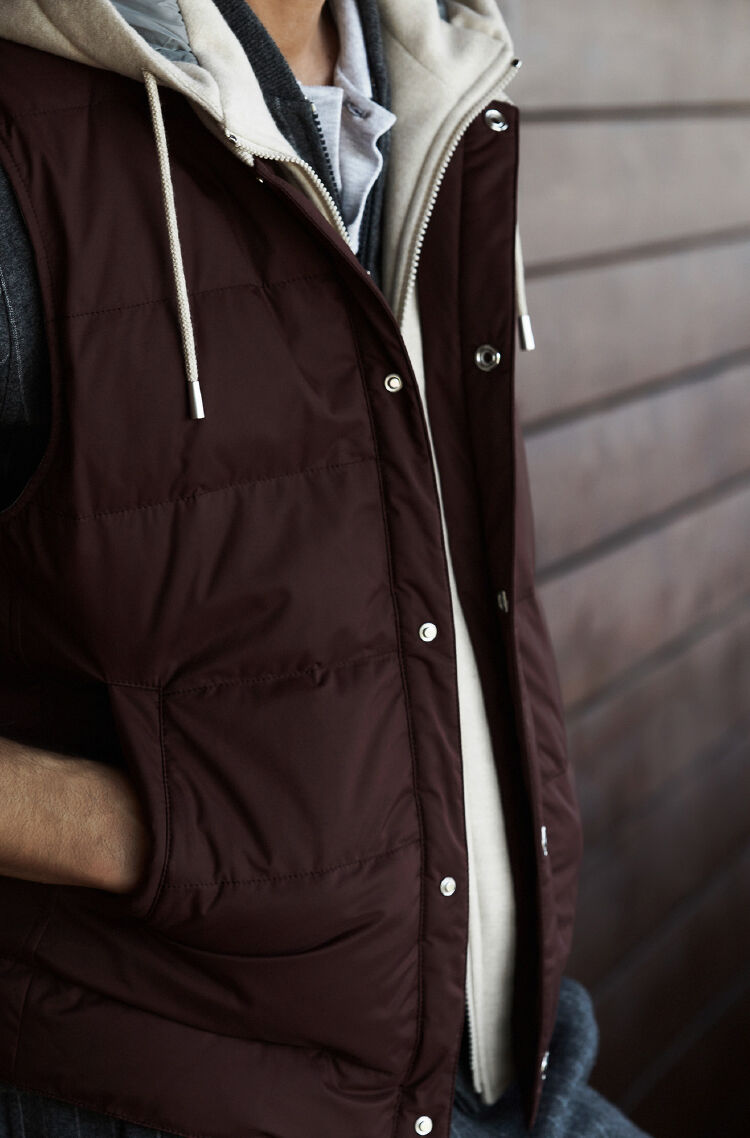 A sunny day, no schedule or agenda to follow. The perfect time for yourself. Moments of tranquility gently come together with a spontaneous desire to be active.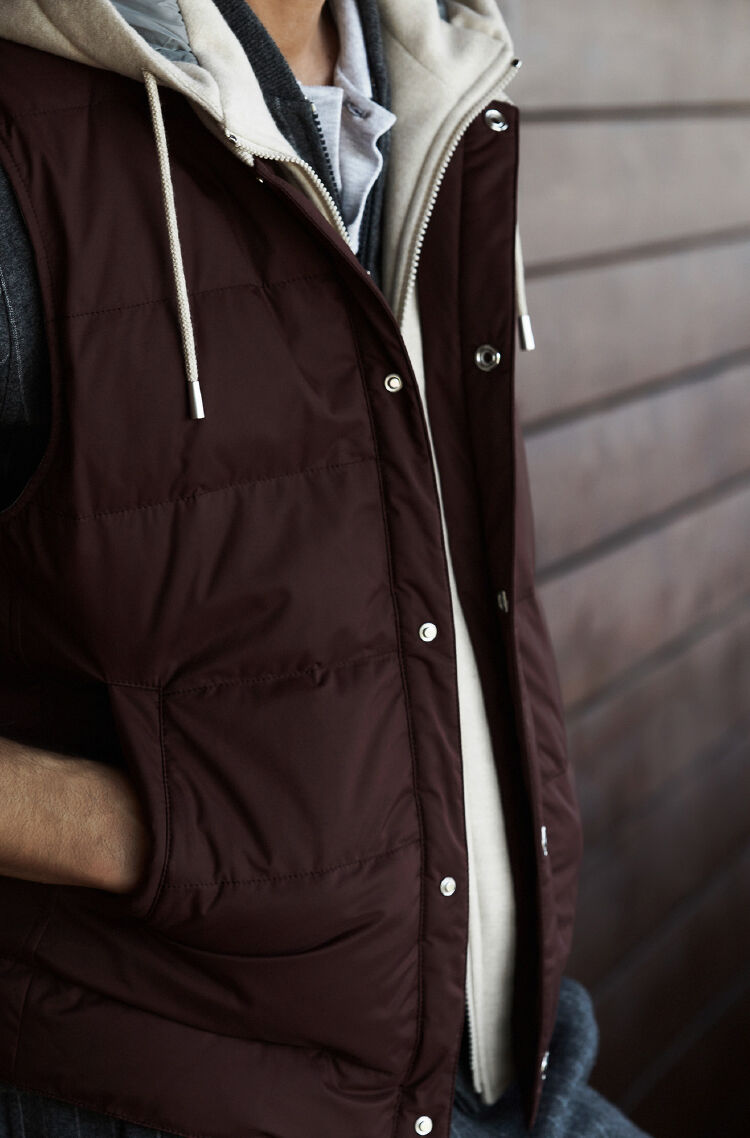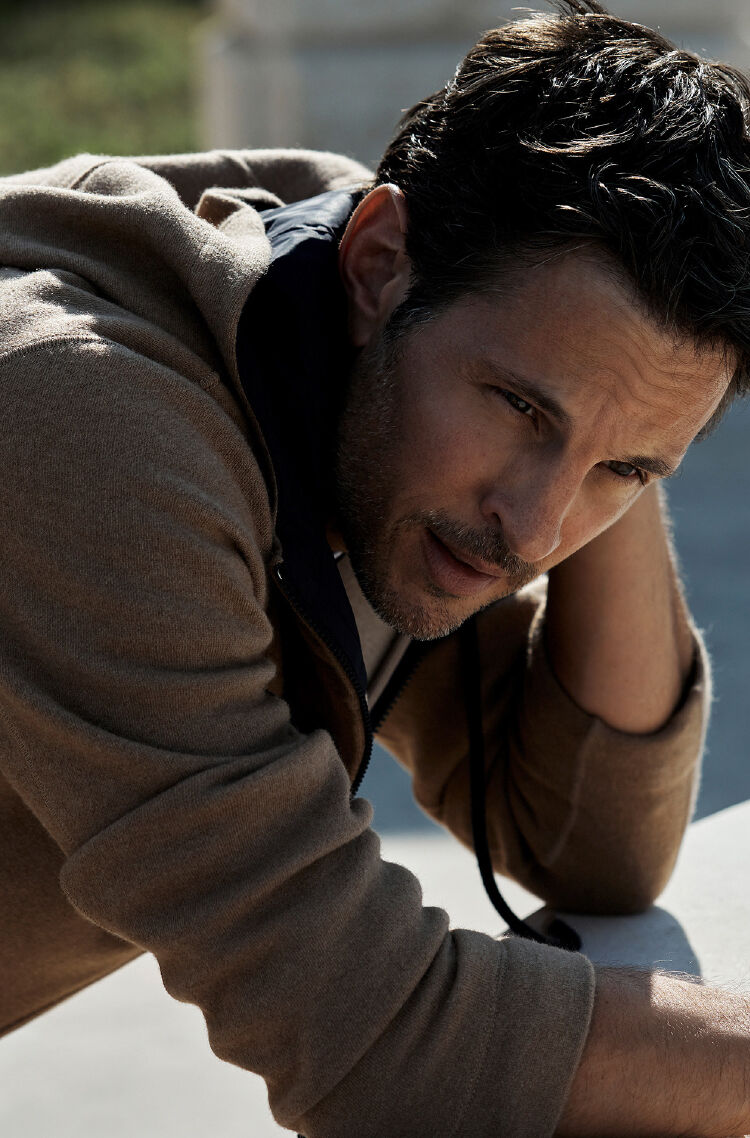 Contrasting textures and details enliven garments from the travelwear line, in search of a personal and effortless balance among vibrant accents of color, comfortable shapes and lightweight fabrics.
French terry, an iconic sportswear material, takes on new forms: from a sartorial, cotton and cashmere pinstripe variant, to an exquisite, brand new version in soft and enveloping camel.