Pens, pencils and a few sheets of paper…color blends with imagination in a world made up of images, symbols and ideas, where new effects are continually being created and the colorful shades of reality become visible.
The "Bucolic Club" represents an invitation to grow up in harmony with the pace of nature. Following the mood of the FW 2020 collection, kids enjoy playing and dancing together with their loyal friends, surrounded by cheerful parrots, curious giraffes and playful elephants.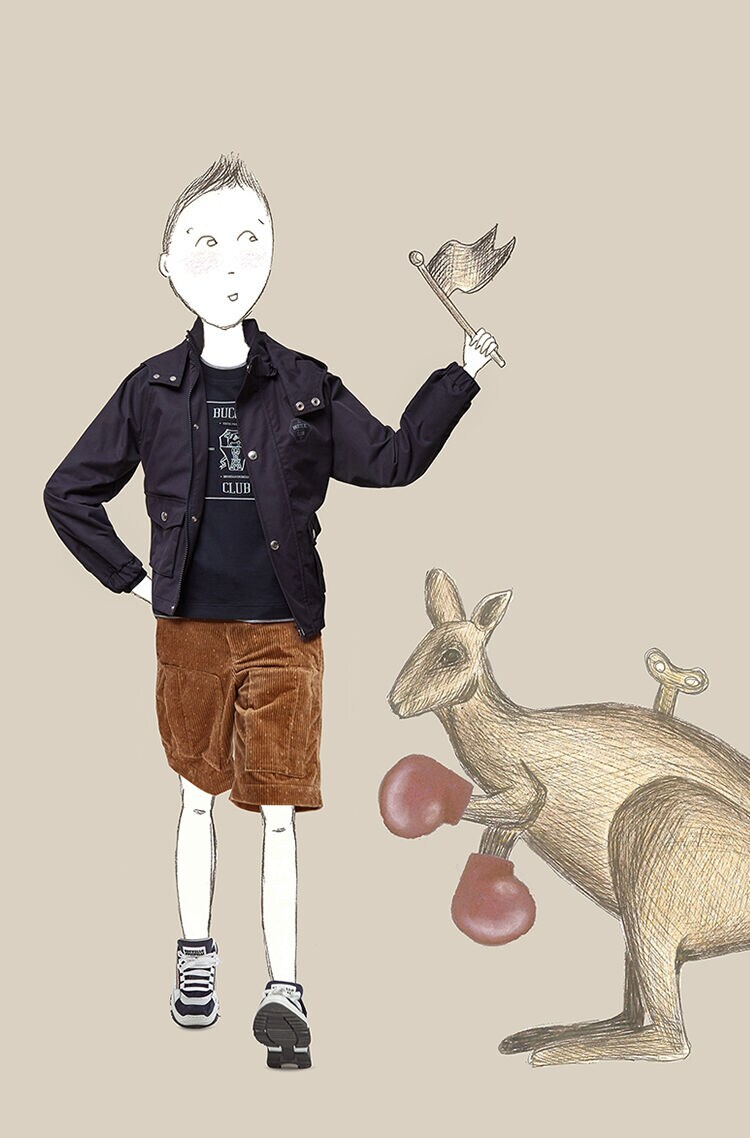 Attention to the quality of materials and to the well-being conveyed by a perfect fit inspires all the garments from the new Kids' Collection, accompanying those little everyday adventures with ease, naturalness… and a dash of imagination.