BALANCED COMPOSITIONS
Fall-Winter 2023
BALANCED COMPOSITIONS
Fall-Winter 2023
com·po·si·tion (noun)
[from the latin compositio(n-), deriving from componere 'put together'].
Sophisticated compositions define the refined rhythms and the harmonious taste of the Fall-Winter 2023 Collection.
Balanced Compositions ǀ Women's Collection FW23
ELEGANT SOUNDS
The FW23 Women's Collection presents a variety of sounds that work together in harmony, following a distinct symphonic structure. Minimalist chords embrace folk accents, while references to glamour and jazz culture break up classic British and academic-inspired tones with a bold, punchy rhythm.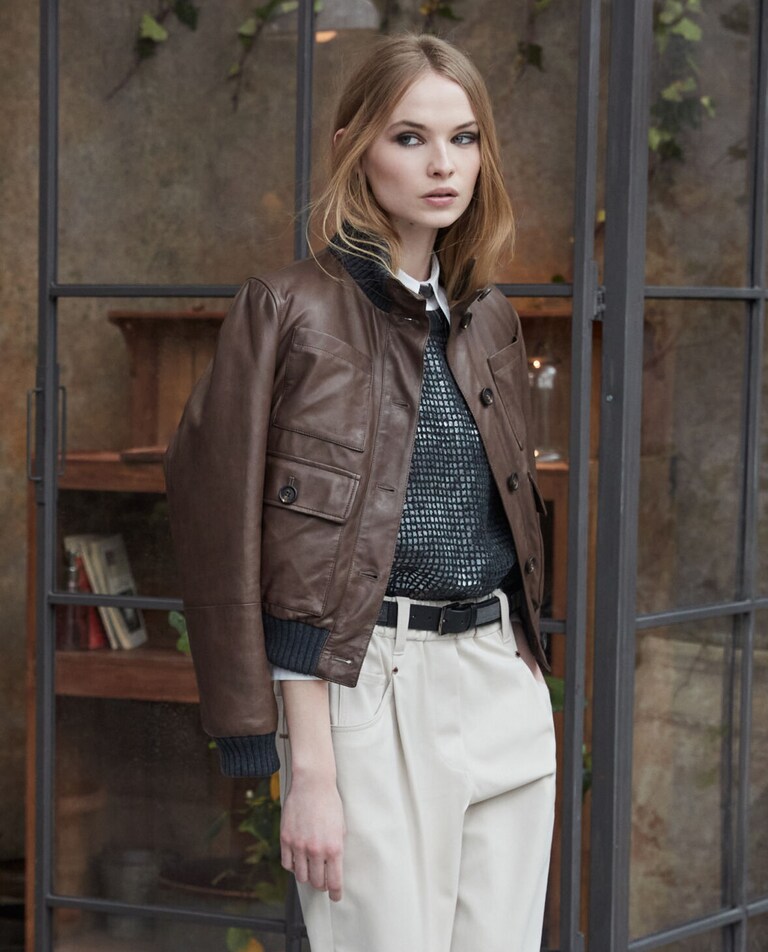 A subtle play of contrasts between feminine silhouettes and tailored shapes meets sophisticated textures and enveloping materials in signature neutral tones.
Balanced Compositions ǀ Men's Collection FW23
TASTEFUL BLENDS
Like the ever-evolving yet eternal nature of wine, the Men's FW23 Collection is based on iconic garments reworked through current inspirations. Premium blends and craftsmanship are the hallmarks of a masculine style that is constantly in flux, yet retains its essence over time.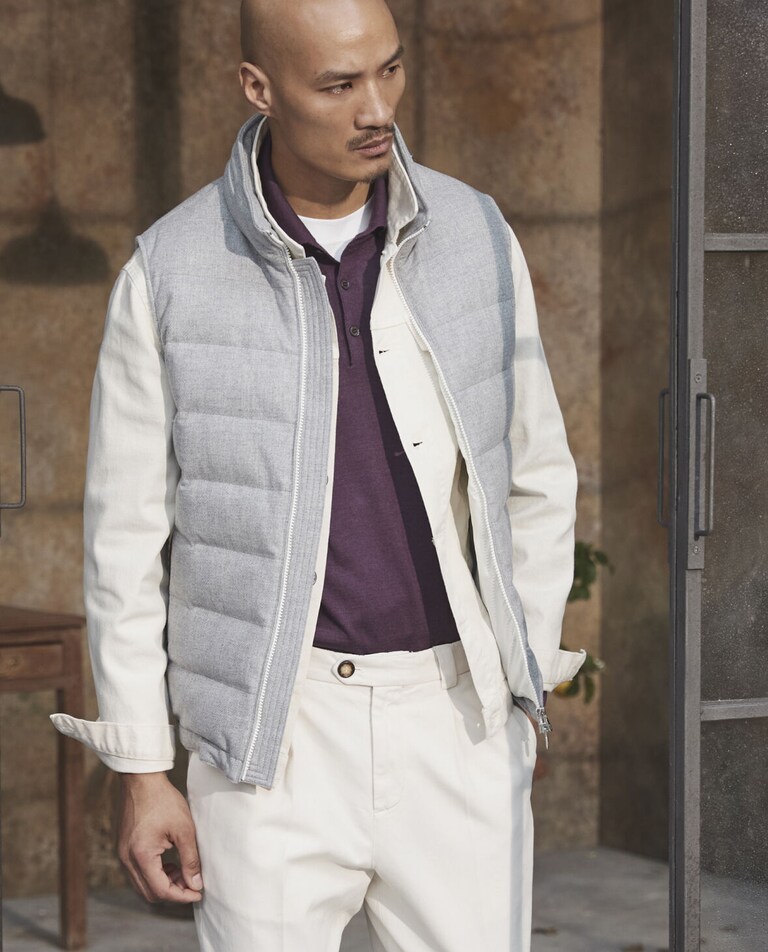 Wine-inspired reds paired with neutral tones stand out against wintery finishes, patterns and fabrics inspired by the world of tailoring.
NEWSLETTER
Discover the world of Brunello Cucinelli
Stay up to date on new collections and editorial releases