The rhythm of children's lives is fast-paced and bountiful. With their restless minds and bodies, they never stop moving, always looking for something new to explore. Their adventurous spirit is like music made up of diverse notes and melodies, of sweet chords and goodnight tunes, of pounding beats and of irresistible rock 'n' roll songs.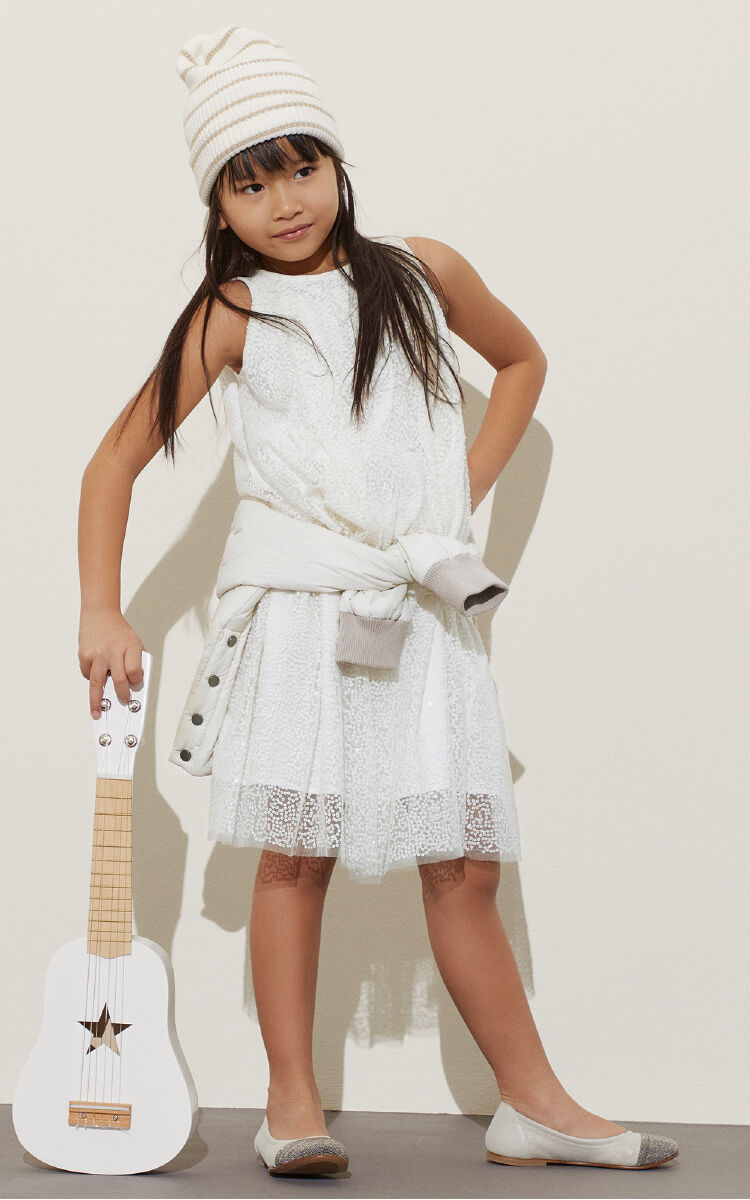 Their eyes begin to sparkle with pure joy when, all together, they start to get ready for a new adventure. The levels of excitement increase and giggles erupt into an explosion of upbeat rhythms, into the irrepressible energy of curiosity. The Spring-Summer 2020 Kids collection follows the rhythm of adventure and tells a story of a spirited soul, of joy and of courage. Playful and elegant, sporty and refined, the collection is inspired by the multifaceted world of children.
From leather jackets to tulle skirts, from the Travelwear line to knitwear in natural yarns, and from tuxedos to embroidered dresses, all the garments from the collection are designed to accompany little ones day after day, in their little great adventures and in special moments alike. Every item is made in Italy and is crafted with fine materials and skillful techniques, distinctive elements that have always characterized the Brunello Cucinelli collections.