main content start
The dimension of well-being is enlivened by the pleasant feelings conveyed by the enticing scent of candles, by the soft touch of terry cloths and by a renewed sense of self-care that the creations from the new gardening section make us feel.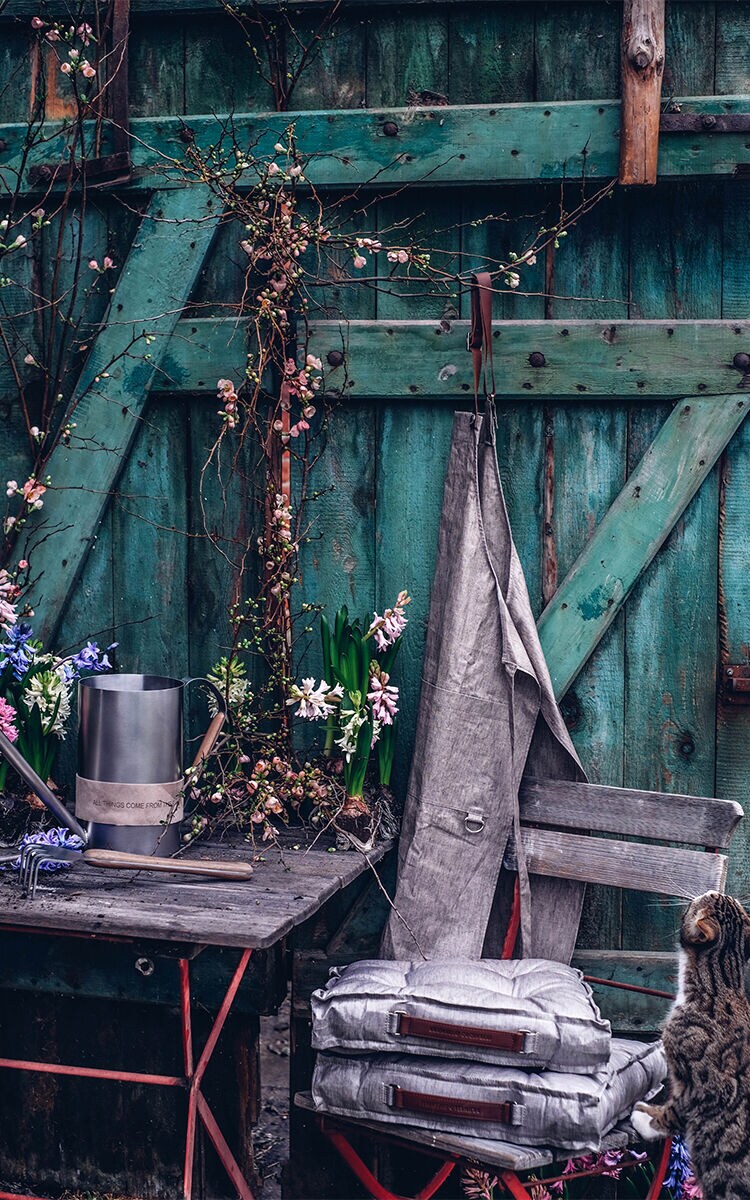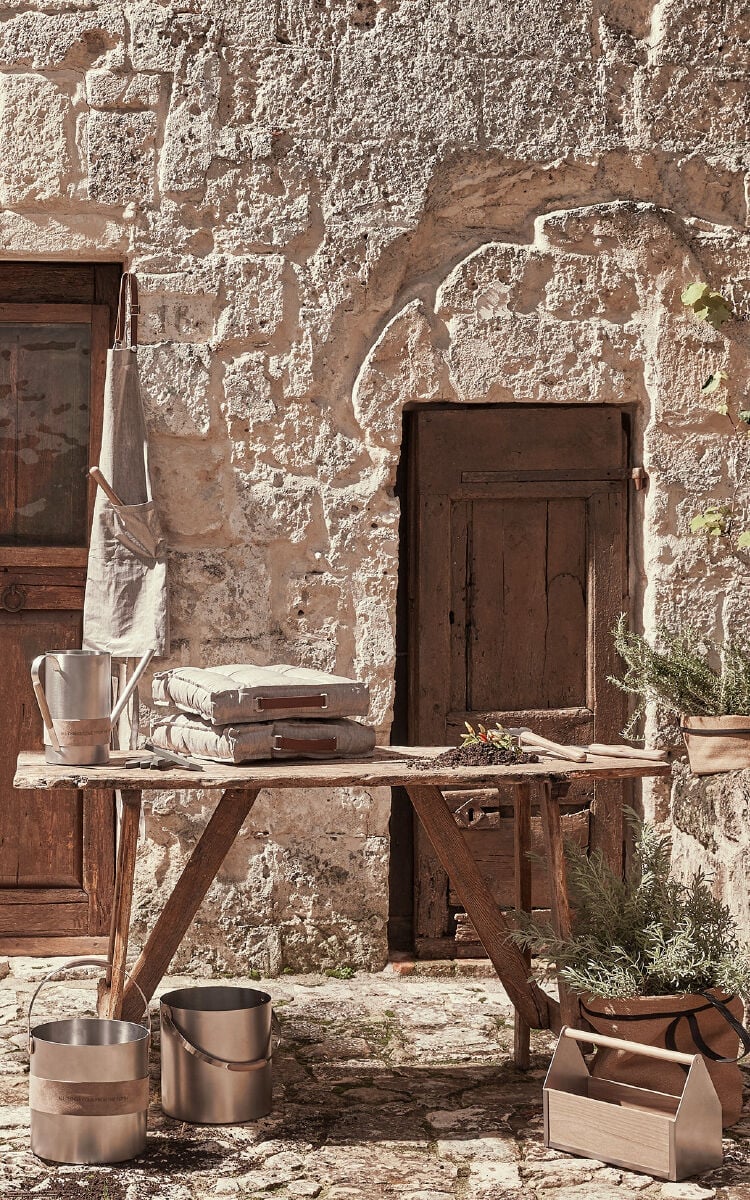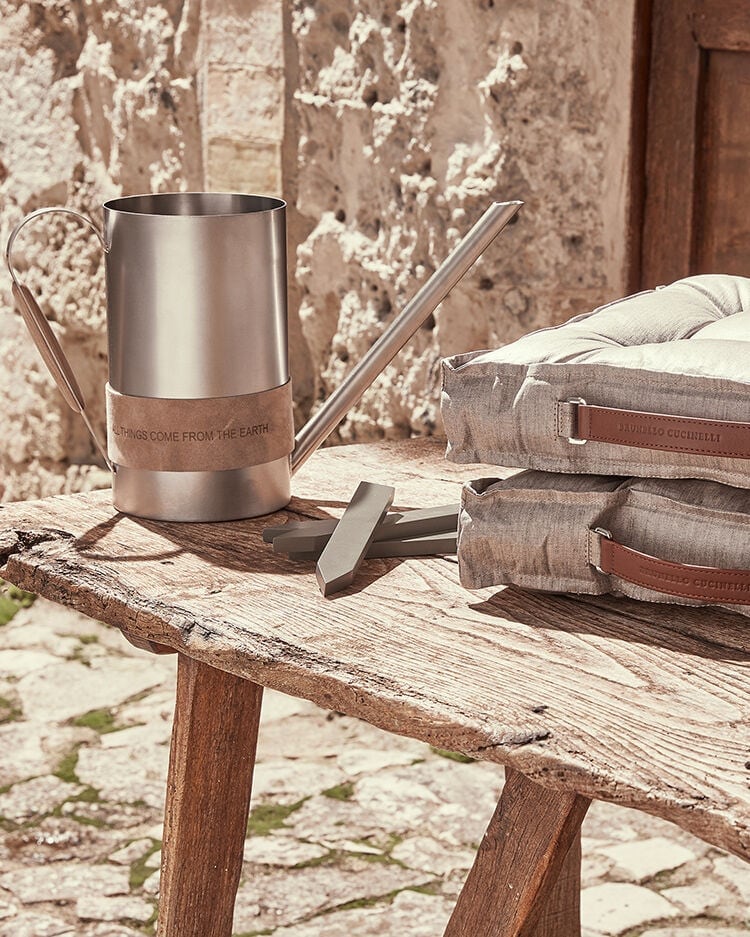 C
The new Gardening section, conceived as a special dimension for our personal well-being, finds its place in an atmosphere where we live in harmony with ourselves and with nature. The warm feel of the Italian National Walnut wood, the excellence of the leather and the sparkle of steel give shape to functional plant care accessories.
Pleasant feelings of comfort engage the senses in a fine interplay of combinations. The scent of candles warms up the atmosphere with a variety of fragrances: Lux, Sol and Astrum are designed to accompany you at any time of the day, from dawn to sunset. The soft terry of towels, enlivened by striped patterns in the season's colors, is made from natural fibers that convey the sense of an enveloping embrace.