main content start
Fine materials are tinged with subtle natural colors to give life to the ceramic creations and table linens from the Convivium line. Kitchen accessories contribute to enriching the ambience with a tasteful and authentic note.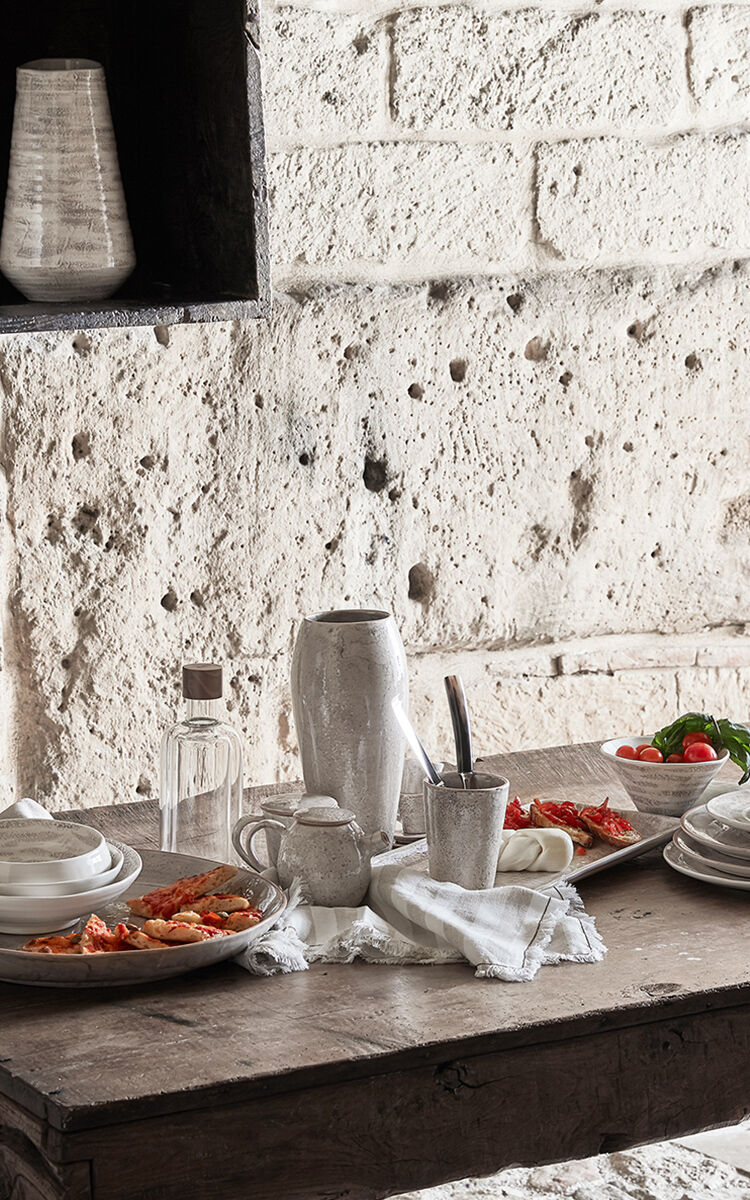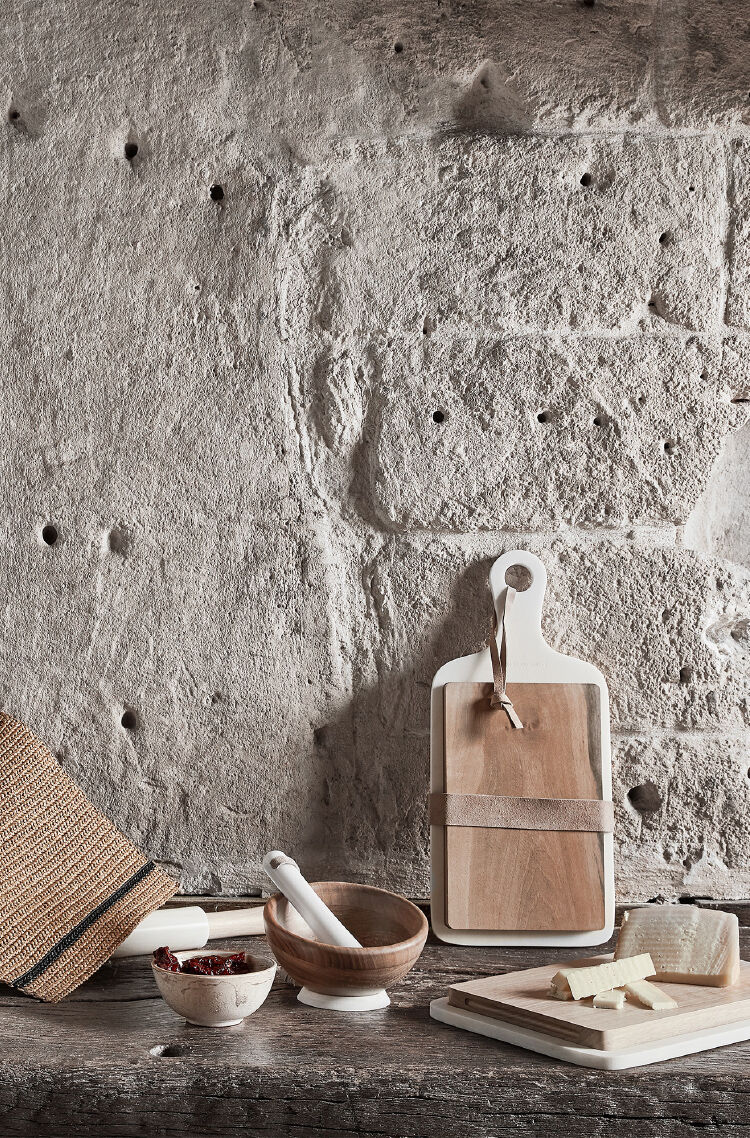 D
Skillful handcrafted techniques blend together with a contemporary aesthetic to give life to dining table and kitchen accessories and ceramic creations. The intentionally rustic details and uneven colors add an authentic touch to the accessories whereas, to the dining table, these elements contribute to create that unmistakably warm, cozy feel that speaks of home.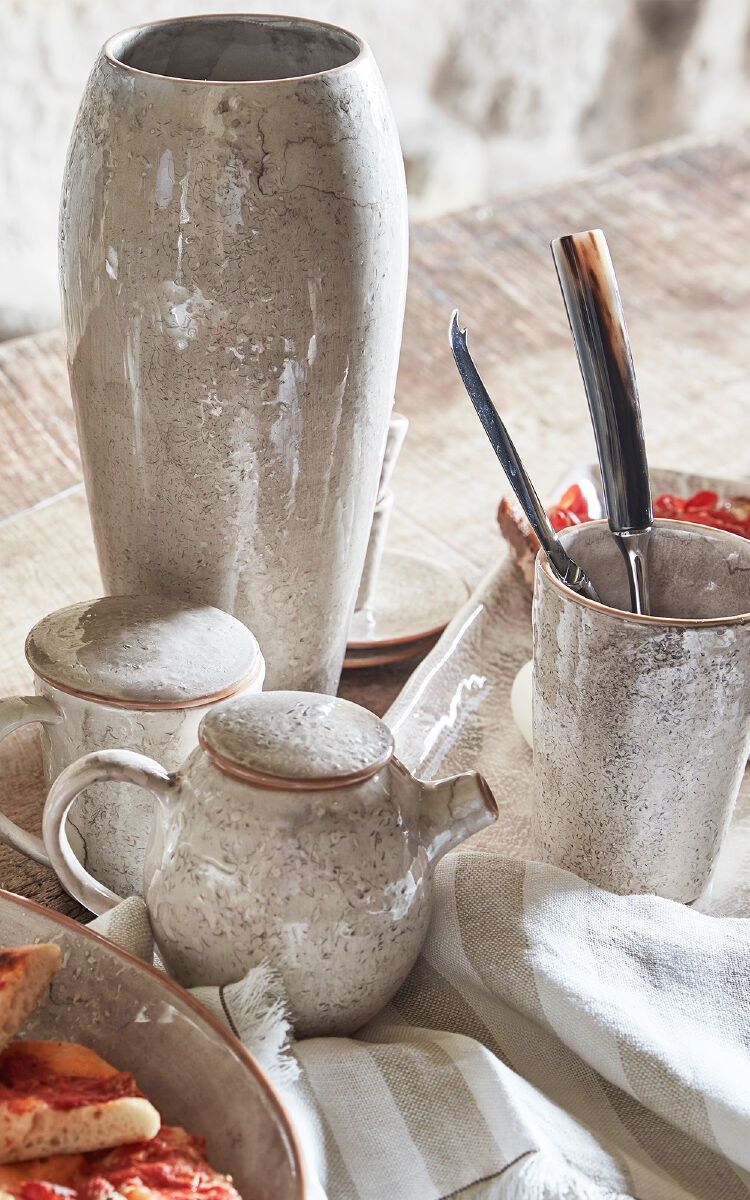 Table linens, made from pure linen fabric, are brightened up by delicate striped patterns tinged with the season's colors, to decorate the kitchen with a fresh and light note. Precious sparkling details stand out on the fringes adorning certain placemats, turning into a spot glowing with light, while cutlery accessories, conceived as a refined gift idea, will accompany your special moments.