main content start
LIGHT AS A LEAF
Spring-Summer 2022 Collection
Lightness, elegance and versatility are the keywords for the new Spring Summer 2022 Collection. The unique feel of the garments stems from the combination of the natural touch and the signature elements of Brunello Cucinelli style.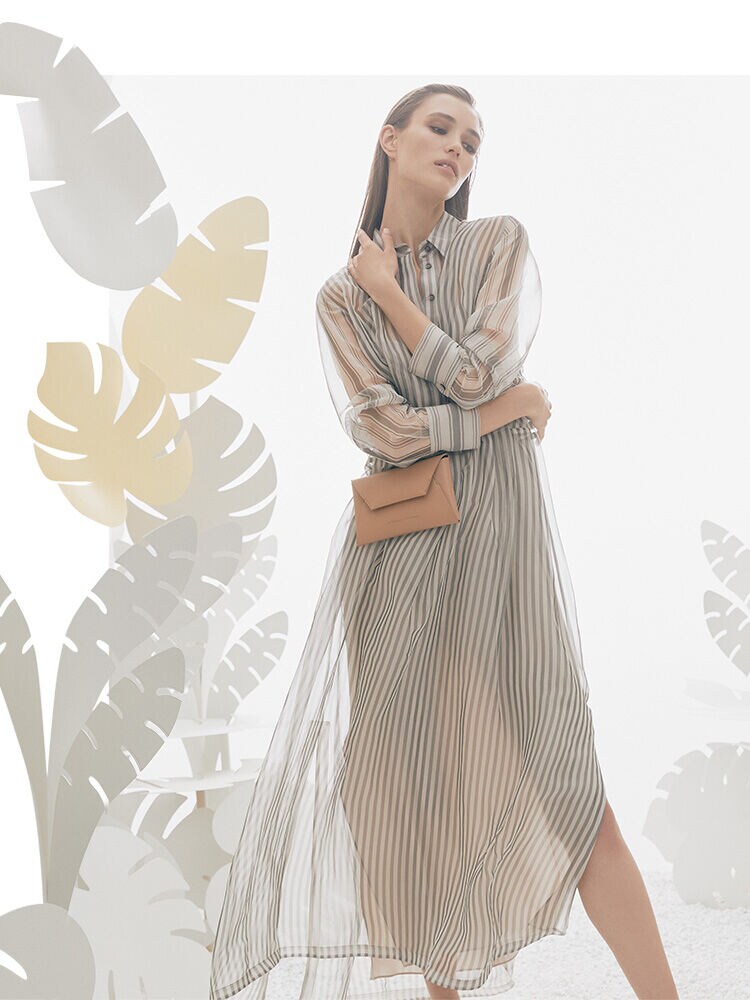 The season's lively patterns blend together with lightweight and precious materials that lend an ethereal and extremely refined appearance to the silhouettes. Special manufacturing techniques and fine details give life to creations with a distinctive personality.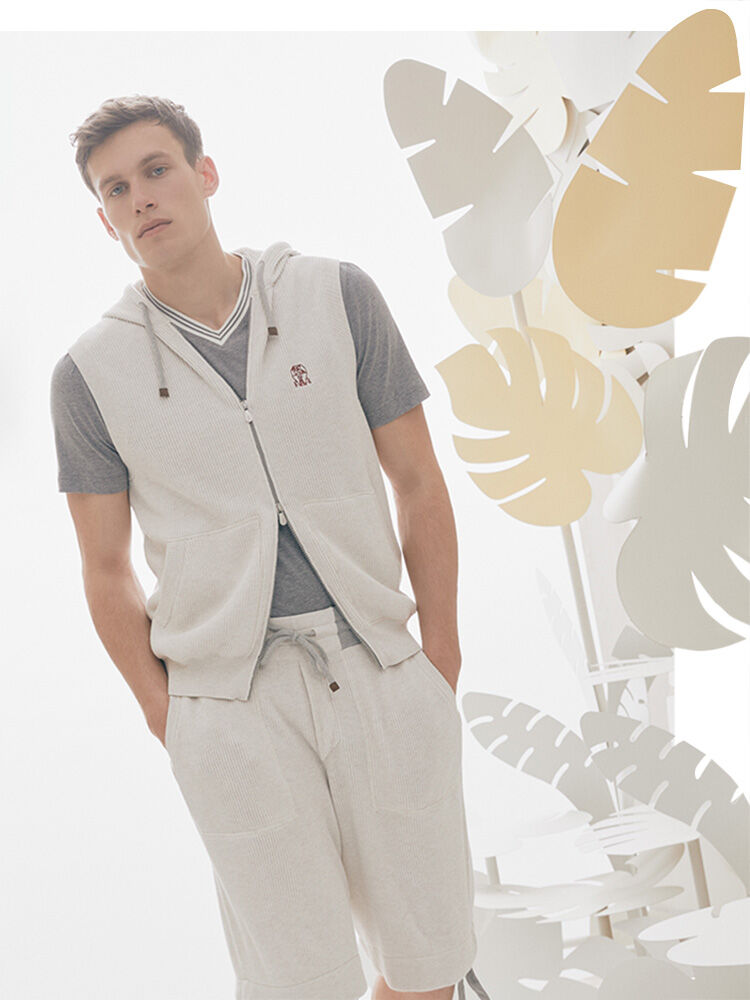 The collection is enriched with soft yet ultra-lightweight knitwear, ideal for summer wear. Looks become versatile and dynamic thanks to contrasting textures and interplays of overlapping elements.
LIGHT AS A LEAF
Spring-Summer 2022 Collection