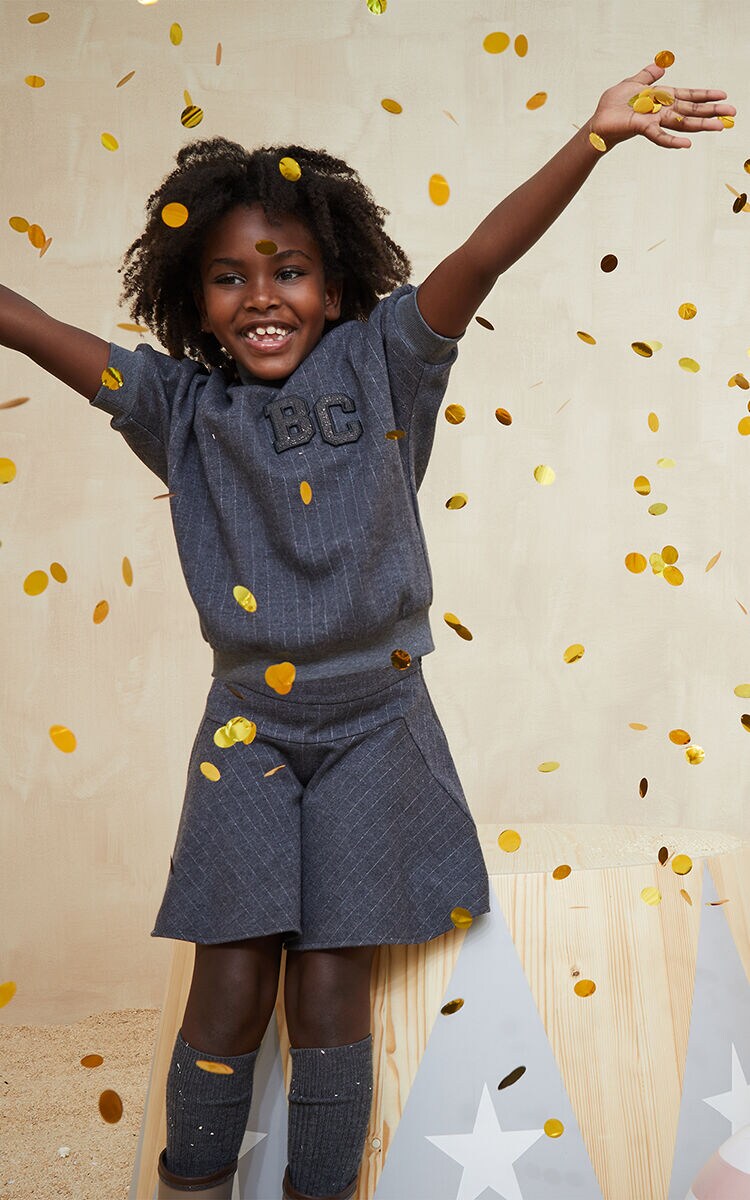 Confetti, hula hoops, skittles, tiny colorful balls…and lots of friends to laugh with. Welcome to the world of kids!
GIRLS COLLECTION
Attention to the quality of materials and to the well-being conveyed by a perfect fit inspires all the garments from the new Kids' Collection.
BOYS COLLECTION
The new collection enthusiastically and spontaneously embraces the colorful and fanciful world of kids, in harmony with the natural pace of development.