main content start
A suit's distinctive character emanates sensations of natural simplicity. Impeccable combinations of deconstructed volumes and sartorial fabrics reflect sophisticated personal elegance: a harmonious balance between soft lines, subtle textures and natural colors that enhance the mood of the moment.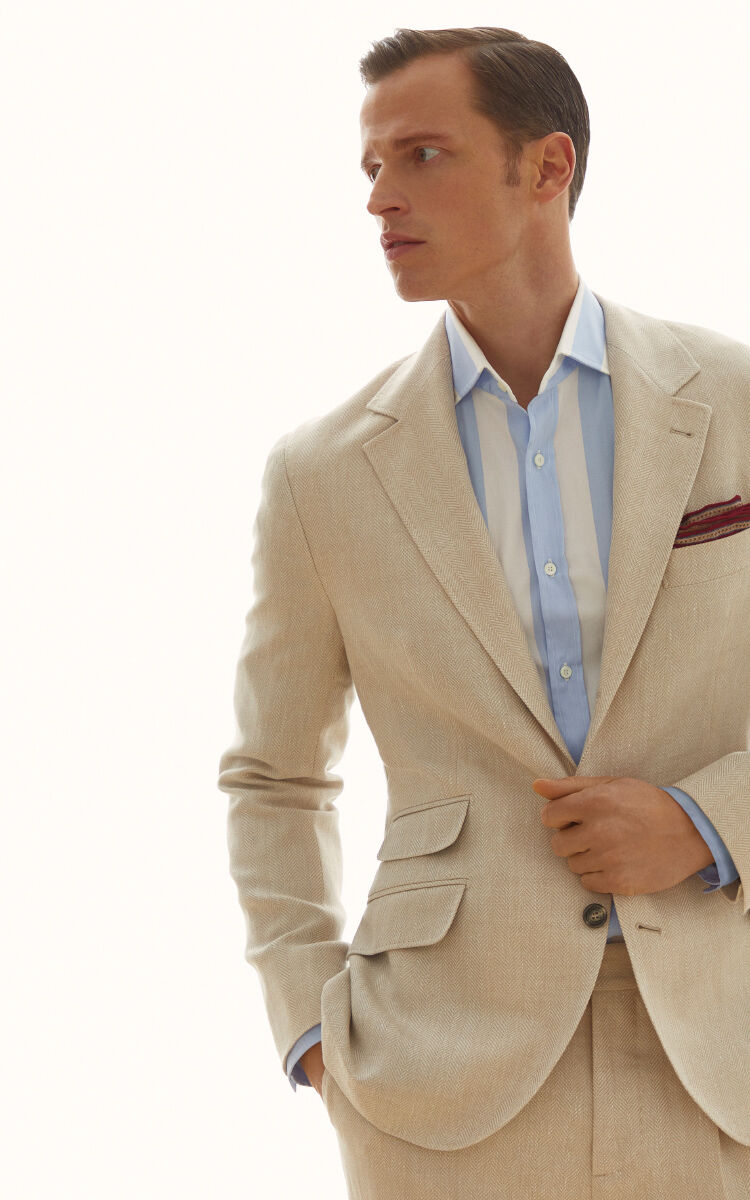 LEISURE FIT
The modern nature of everyday life inspires the iconic Leisure Fit suit, which combines premium fabrics with fine details and informal volumes.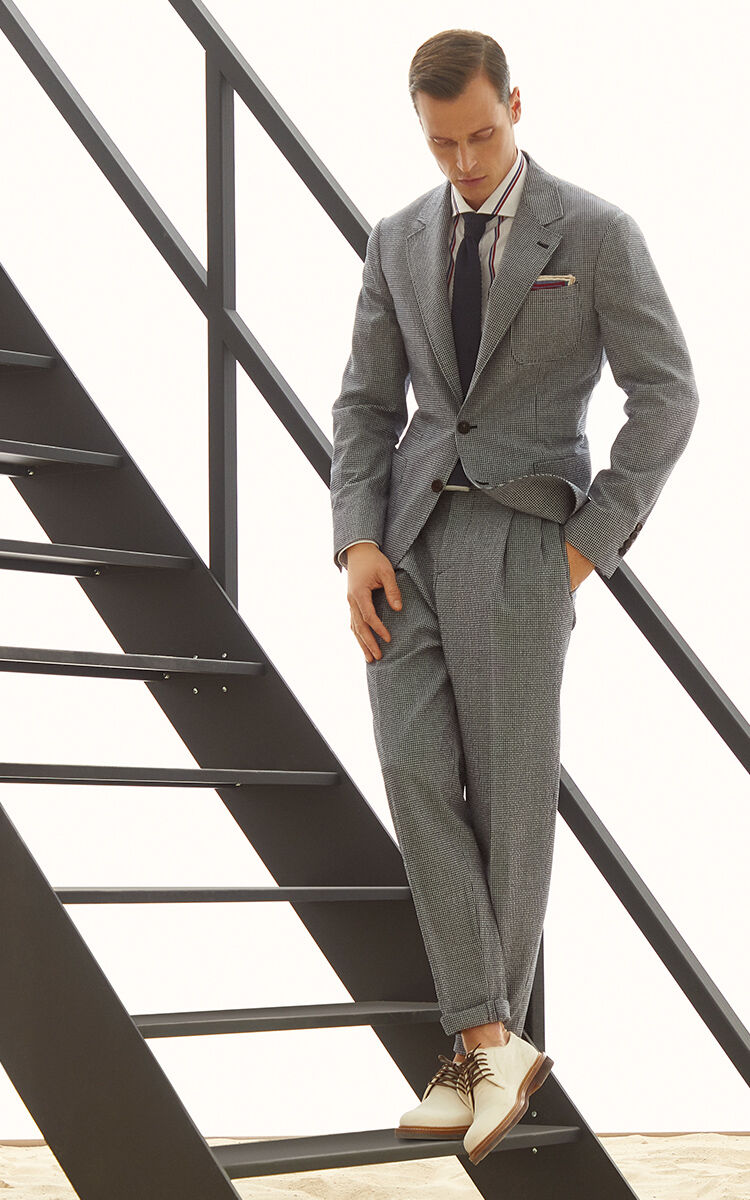 EASY FIT
Sartorial patterns and classic details meet contemporary shapes: the Easy Fit suit also features softened volumes, to better interpret the needs of the wearers on their most dynamic days.
Seasonal fabrics explore new blends of fine natural fibers to convey a sense of lightness and comfort, like in the fresh silk and linen cloth and the precious wool and Sea Island cotton gabardine. The unmistakable Chalk Stripe pattern explores new, summery and mélange effects thanks to a combination of linen, wool and silk, while a stylish and elegant geometric check pattern enriches the naturally irregular texture of Seersucker fabric. Sartoria Solomeo
Enjoy the Sartoria Solomeo experience, a personal encounter with Brunello Cucinelli suits.