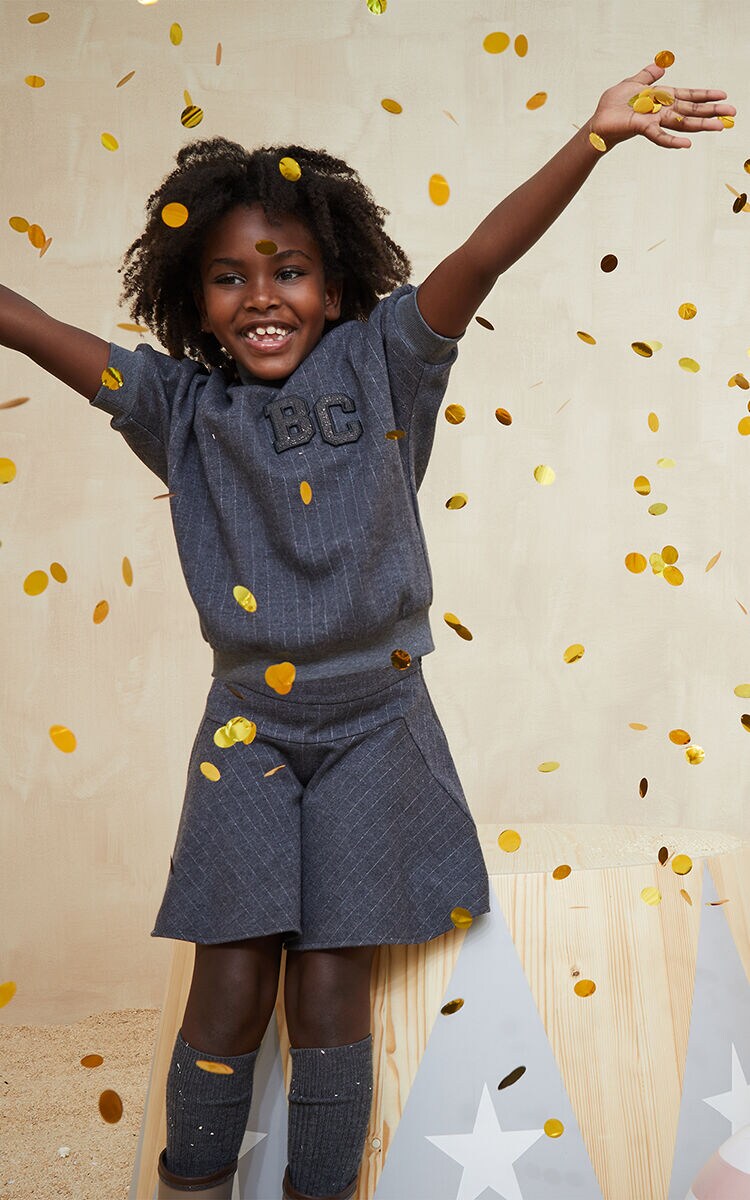 Confetti, hula hoops, skittles, tiny colorful balls… and lots of friends to laugh with. Welcome to the world of kids!
GIFTS - GIRLS
Little gifts for the little ones at home. Creations designed to celebrate formal occasions and the big, little everyday moments with a touch of magic.
GIFTS - BOYS
Warm and lightweight outerwear, elegant dresses, soft sweaters and comfortable sporty outfits. Exclusive accessories, such as backpacks, footwear and hats, complement outfits with impeccable choices.